A professional website design can be the most effective form of a digital marketing strategy. Arranging quality content, along with design elements optimized for the internet, combines an aesthetic look with functionality. Over 90% of consumers will do some type of online research before making a purchase or contracting a service provider. We specialize in cutting-edge website design services that transcend the ordinary, ensuring your brand stands out in the crowded online space. An eye-catching, user-friendly website design will attract and create confidence with new and existing customers alike.
A crucial step in the website design process is to align your content with your target market. Our commitment begins with understanding the unique needs of your business. From responsive web design that seamlessly adapts to various devices to custom website development, we craft tailored solutions to elevate your digital presence. Delivering a consistent marketing message across products and services is essential to creating a recognizable, trusted brand that will convert website visitors into customers.
We have the knowledge and skills to design a professional new website for your business, we are ready - are you?
60% of all activity on the web comes from mobile devices, therefore websites should be responsive in design.
75% of website credibility and consumer confidence comes from a design. Therefore, your online presence should be consistent with all other branding and marketing efforts.
89% of consumers will search for a competitor after having a poor web experience. Conversely, if a customer has a great user experience they are more likely to contact you and your business for services offered.
Beyond Aesthetics: The Power of Functionality
We believe that a website should not only be visually appealing but also highly functional. Our services extend to optimizing your site for search engines, enhancing its visibility, and driving organic traffic. With a focus on user experience, we ensure your website isn't just a virtual space but a dynamic platform for interaction.
Building Brand Trust and Credibility
A professionally designed website is more than an online storefront; it's a reflection of your brand's credibility. We work diligently to create designs that build trust, leaving a lasting impact on your visitors. Our graphic design services contribute to establishing a strong brand identity, ensuring your business is memorable and recognizable.
At Salt IT Design we go beyond creating websites; we craft digital experiences that resonate with your audience. Our focus on adaptability, scalability, and ongoing maintenance ensures that your online presence evolves with your business. In the dynamic world of website design, let us be your partners in innovation. Elevate your brand, captivate your audience, and embark on a journey of digital success with Salt IT Design.
Here are some key benefits and characteristics of a great website design:
Benefits:
User Engagement: A well-designed website captures users' attention and keeps them engaged. It encourages visitors to explore your content and spend more time on your site.
Increased Conversions: Effective website design can lead to higher conversion rates, whether your goal is to sell products, generate leads, or get users to take a specific action.
Brand Identity: A great design reinforces your brand identity, making it memorable and recognizable to your audience.
Improved SEO: Search engines often reward websites with good design and user experience. Properly structured content, fast loading times, and mobile responsiveness all contribute to better search engine rankings.
Better User Experience: A user-friendly design ensures that visitors can easily navigate your site, find information, and accomplish tasks without frustration. This leads to more satisfied users.
Mobile Responsiveness: With the increasing use of mobile devices, a responsive design is crucial. It ensures that your site looks and functions well on various screen sizes, improving accessibility and reach.
Faster Loading Times: A fast-loading website is critical for retaining users. Slow websites can drive visitors away, impacting bounce rates and conversion rates.
Competitive Advantage: A well-designed website can set you apart from competitors and establish you as a leader in your industry.
Characteristics:
Clear Navigation: The navigation menu should be easy to find, intuitive, and logically organized, making it simple for users to find what they're looking for.
Consistency: Consistent design elements, such as colors, fonts, and layouts, create a cohesive and professional look across the site.
Readable Typography: Use readable fonts and appropriate font sizes to ensure that content is easy to read on all devices.
High-Quality Visuals: Incorporate high-quality images, videos, and graphics that enhance your content and engage users.
Whitespace: Proper use of whitespace (empty space) helps with content readability and creates a clean, uncluttered appearance.
Mobile-Friendly Design: Ensure that your site is responsive, adapting to different screen sizes and orientations.
Fast Loading: Optimize images and code to minimize loading times, providing a smooth user experience.
Accessibility: Make your website accessible to all users, including those with disabilities, by following accessibility standards and guidelines.
Call-to-Action (CTA) Buttons: Clearly define CTA buttons that guide users towards desired actions, such as "Buy Now," "Sign Up," or "Contact Us."
Security: Implement security measures to protect user data and build trust with your audience.
Content Quality: High-quality, relevant content is crucial for providing value to users and boosting SEO.
Feedback Mechanisms: Include forms, surveys, or contact information for users to provide feedback, ask questions, or report issues.
Social Integration: Make it easy for users to share your content on social media and connect with your brand.
Analytics and Testing: Regularly analyze user behavior and conduct A/B testing to identify areas for improvement and optimization.
Loading Speed: Ensure that your website loads quickly to prevent user frustration and improve search engine rankings.
Remember that great website design should align with your specific goals and target audience, and it should be adaptable to changing trends and technologies to remain effective over time.
Interested in DIY? Check out this beginner's design guide for steps and considerations required to build and maintain your site.
Rich results refer to the presentation of search engine results in a visually enhanced and interactive manner, providing users with more information directly on the search engine results page (SERP). This approach goes beyond traditional ...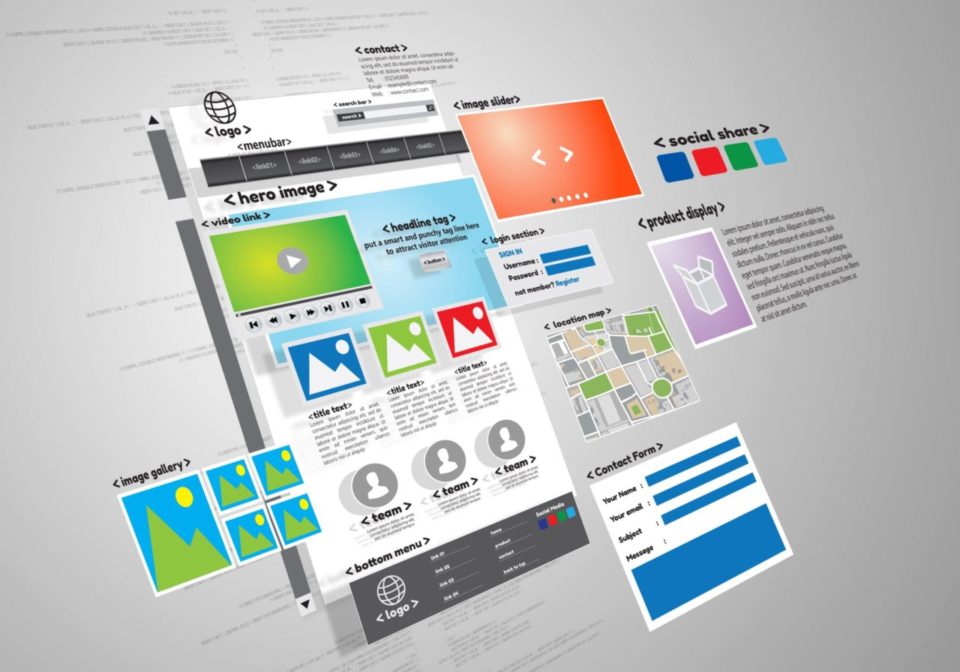 Website Design Services -
New Website Designs
Existing Website Updates / Redesign
Re-launch with SEO
Responsive Designs
ADA Accessibility and Compliance
Content Writing
Blog Posts
Surveys / Polls / Quizzes
Online Appointment Scheduler
Contact Forms
Media - Images, Video
Logo Design
Ready to get started?
There are no obligations and estimates are always free.
Creative & Personalized Services
Salt IT Design can execute a complete website project of Design, SEO, Hosting, Maintenance and Marketing.
A professional website design is a customer's first impression of your business, brand and a chance to standout from the competition.
A website is your best marketing tool to sell products & services and a marketing strategy will contribute to the growth of your business.
The foundation of a successful website is dependent on the hosting server. We provide options to ensure performance, reliability and security.
How well is your business ranking in search engine results? Content, keywords, & tags all play a key role in being found on the internet.
A website is your best marketing tool to sell products & services and a marketing strategy will contribute to the growth of your business.
Is your website ADA Compliant? With the advancements of Artificial Intelligence (AI), complete automated web solutions are now available.
Creative & Personalized Services
Salt IT Design is a full-service website designer that can execute a complete website project of Design, ADA Compliance, SEO, Hosting, Maintenance and Marketing.